Heavy-duty semi-trailer – what is it's purpose?
Heavy-duty semi-trailer – what is its purpose?
Quite often we are showing heavy-duty semi-trailers on our advertising. These trailers have unique body structure and design, as these semi-trailers are designed to carry heavy loads. The body is low and can be of two types: square or halfpipe.
Who chooses a square body semi-trailer?
These semi-trailers were designed to work with heavier loads and also to transport excavators. Such a concept is especially popular in Scandinavia, where a one-man company performs contract work. The company has a tractor, a semi-trailer, and an excavator. This whole kit fits perfectly into one – the tractor pulls a semi-trailer with a driven excavator. Such contractors perform all construction work in road construction, house construction. The excavator is used for excavation works, a semi-trailer with a tractor – for removing soil or other material.
Whee to use Halfpipe body trailer?
This type of semi-trailer is also used in construction work, but the body is not suitable for transporting machinery. This body is designed to transport gravel, crushed stone, earth and does not leave cargo residues in the corners. This type of semi-trailer is more widely used in Western Europe.
Heavy-duty semi-trailers are designed for heavy and aggressive loads: crushed stone, sand, gravel, earth, stones, rocks, etc.
HARDOX metal is used to extend body working life.
HARDOX metal is a unique metal that is well known for its technical properties: abrasion resistant and impact resistant.
The body of the semi-trailer made of such metal becomes resistant to heavy and sharp stones, the service life of the trailer is extended and it becomes attractive when working in construction.
It is also important to mention that the chassis of these semi-trailers are also reinforced. Although the body capacity is not large, these semi-trailers are often overloaded and carry more weight than declared in the semi-trailer technical passport. Knowing this information, our team of designers evaluates the possibility of overload and strengthens the trailer.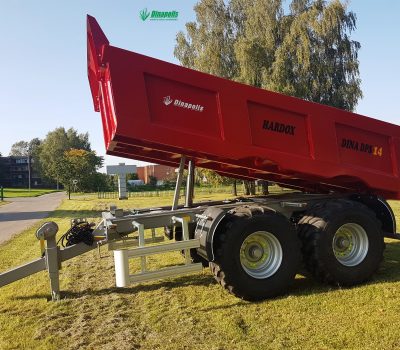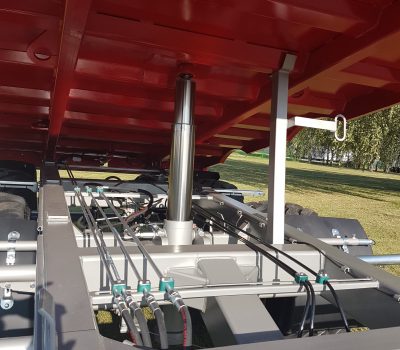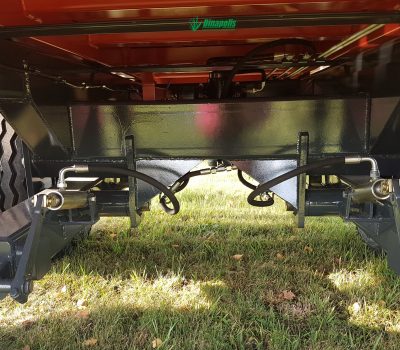 What are the possible variations of semi-trailers?
Like all our semi-trailers, the heavy-duty semi-trailers come standard and optional. Heavy-duty semi-trailers can be equipped with wheels of different heights and widths, fixed or sprung drawbars, different types of the tailgate, and different heights of extension sides.
If the customer chooses extension sides – the semi-trailer becomes even more versatile. In this case, it is also possible to transport bulk, lighter loads that require a larger capacity.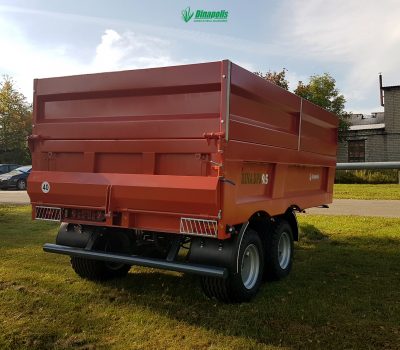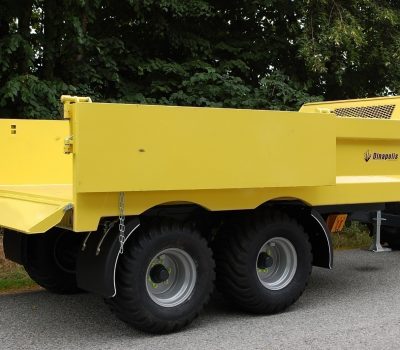 If you are interested in such a semi-trailer, please contact us, we will definitely find the most suitable solution for you.